Using Mixed Reality to make everyday work more varied, more efficient and less error-prone

XR-based assistance systems
Companies in (intra-)logistics face numerous challenges. High employee turnover in the low-wage sector as well as monotonous workflows reduce motivation. The international work environment leads to language barriers, especially during the critical learning phase. In addition, errors, e.g. in picking or packing, can lead to high costs. Mixed reality (XR) applications like the ones we develop and test in the XR Lab can help here: They increase the intrinsic motivation of employees, can overcome language barriers and make knowledge transfer in trainings demonstrably more efficient. In addition, XR-based assistance can support work intuitively and help make everyday work more varied, more efficient and less prone to errors.
The activities in the XR Lab are integrated into the research clan »Design of Sociotechnical Systems«.
… companies in the field of (intra-)logistics with warehouse operations, possibly also with internal training operations.
… providers of external training programs for warehouse workers.
The Lab offers various services in the area of contract research as well as licensing. Currently, we are licensing several standardized trainings, including a forklift training with full simulator. Another current project is a gamified training for control station employees in the warehouse. However, numerous other projects are also conceivable:
Process support with AR:

load carrier security, pick-by-vision, packaging, …

Gamification of processes and training
Expert presentations as well as "tech deep dives" on the topic of XR & gamification
Digital walk-through of own (planned) warehouses

State-of-the-art XR technologies and logistic equipment
The XR Lab has the latest XR technologies and logistical equipment. The staff brings expertise from the various areas of XR and also logistics.
The equipment includes:
an upgraded forklift simulator that provides virtual process and safety training in a realistic VR environment and motion feedback;
a training packing table that demonstrates the possibilities of AR-assisted packing;
a VR training station to learn about different processes from intralogistics in the virtual environment, e.g. packaging, picking or goods receiving;
extensive AR and VR equipment, including various glasses technologies, a motion platform, a feedback suit or a motion capturing system.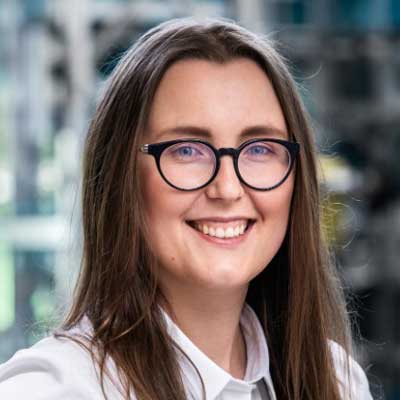 ++ »Working and learning at the next level with gamification and XR« – sequence at the Future Congress Logistics on 15.9.2021 ++
jQuery(function($) { window.et_pb_smooth_scroll = function( $target, $top_section, speed, easing ) { var $window_width = $( window ).width(); $menu_offset = -1; var headerHeight = 120; if ( $ ('#wpadminbar').length && $window_width <= 980 ) { $menu_offset += $( '#wpadminbar' ).outerHeight() + headerHeight; } else { $menu_offset += headerHeight; } //fix sidenav scroll to top if ( $top_section ) { $scroll_position = 0; } else { $scroll_position = $target.offset().top - $menu_offset; } // set swing (animate's scrollTop default) as default value if( typeof easing === 'undefined' ){ easing = 'swing'; } $( 'html, body' ).animate( { scrollTop : $scroll_position }, speed, easing ); } });

Product sheet »Serious Gaming«